Our Approach
Our surroundings
High above the roofs of Bahrenfeld, we have been reliably at the side of our patients for almost 20 years. The warm, bright and friendly colours, bamboo parquet and natural light in all rooms of our practice give the patient a relaxing feeling.
Our procedure
We try to fathom the causes and not just treat the symptoms. This includes 'having an ear for you', because you have to help us so that you can get fit for everyday life again. It is important to us that our patients understand the cause of their problem. Because only if the cause is treated or eliminated can the problem be solved sustainably.
Our self-image
We see ourselves as a professional partner for our patients, whether it is a matter of prevention, treatment of acute complaints or personal fitness for sport. Together, we develop therapy programs that are individually tailored to your needs.
We want the best for you and for your health, and for this reason we are constantly training ourselves. Our young, but experienced, versatile, qualitatively trained team always covers the many requirements with a positive attitude. We have a very good working atmosphere and our patients quickly feel at home with us.
Our Vision
We want to be the physiotherapy practice that attracts highly qualified physiotherapists and offers our patients an environment of competence and trust.
We want to actively live our approach of finding the optimal treatment path for each patient with his or her personal symptoms and always being open to new ideas.
The development of effective treatment methods should support us in this.
Our Philosophy
Close cooperation with doctors, patient documentation, continuous further training and a team working hand in hand ensure the high quality of our treatment.
And our team has set itself a lot of goals in order to be able to give you the best: Mindfulness, tolerance, empathy, politeness, integrity, motivation, respect, responsibility for our patients.
These are the values according to which we act.
Our Values
We treat our clients and our environment with respect, attentiveness, tolerance, empathy, politeness, integrity, motivation, esteem and responsibility.
All people are welcome here. We attach great importance to individual treatment, openness, humour and enjoyment of movement.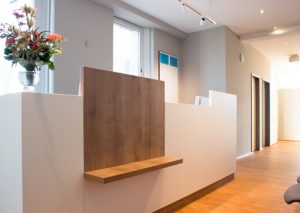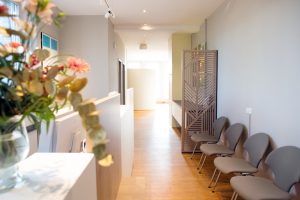 We are looking for employees
If you are a physiotherapist looking for an interesting job in a professional team, take a look at our vacancies.